Relevant papers presented in GAAM were published with the support of Geographical Institute of Cologne University, Germany.
The first book "Sustainability in Myanmar"was published in 2015.
The second book "Socio-Economic Atlas of Myanmar" is published in 2017.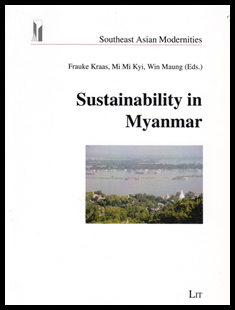 The volume presents recent contributions on the research on sustainability in Myanmar. It analyzes select key issues of ecological, economic and social sustainability. The included chapters from Myanmar and German authors are based on case studies in several areas of Myanmar. They range from studies on climatological, ecological, and medicinal issues to agriculture, forestry and biotechnology. They also include socio-economic, urban, and cultural topics. The articles are based on a conference series in Yangon/Myanmar between 2011 and 2014. (Series: Southeast Asian Modernities, Vol. 15) [Subject: Asian Studies, Sociology, Development Studies]Ã?Â?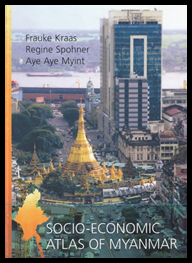 The Socio-Economic Atlas of Myanmar focuses on the analysis and evaluation of regional differences in geographical conditions, natural resources, infrastructure and, in particular, the socio-economic development in the states and regions of the country in the current transformation process of Myanmar. The Atlas is based on international literature, statistical data, qualitative research and spatial information in a Geographic Information System on Myanmar. The spatial analyses aim to increase the state of knowledge about Myanmar both within the country and abroad, and to support decision-making on spatial development policy.